BREAKING NEWS
TRIERENBERG SUPER CIRCUIT 2019
Fujifilm lucky draw winner
This is the winner of the lucky draw of the FUJIFILM X-T3 lottery. Mrs.Marianne Leonfellner from Austria was picked out of 15.726 cards filled in from visitors of the slide-show-tour and the exhibition of the 2019 Trierenberg Super Circuit contest. The camera was donated by FUJIFILM China as part of the cooperation between the camera company and the world's largest photo art contest. Contest chairman Dr. Chris. Hinterobermaier did hand over the camera to Mrs. Leonfellner who assured that her images in future will be even better when using such a superb tool made by FUJIFILM.
Das ist die Gewinnerin des Kameragewinnspiels der FUJIFILM X-T3. Frau Marianne Leonfellner aus Österreich wurde aus 15.726 ausgefüllten Gewinnkarten von Besuchern der Überblendschau-Tournee und der Ausstellung des Trierenberg Super Circuit 2019 gezogen. Die Kamera wurde von FUJIFILM China im Rahmen der Kooperation zwischen dem Kameraerzeuger und dem weltgrößten Fotokunstwettbewerb gestiftet. Contest Chairman Dr. Chris. Hinterobermaier überreichte die Kamera der glücklichen Gewinnerin, die versicherte, dass in Zukunft ihre Fotos mit der FUJIFILM X-T3 wohl noch besser würden.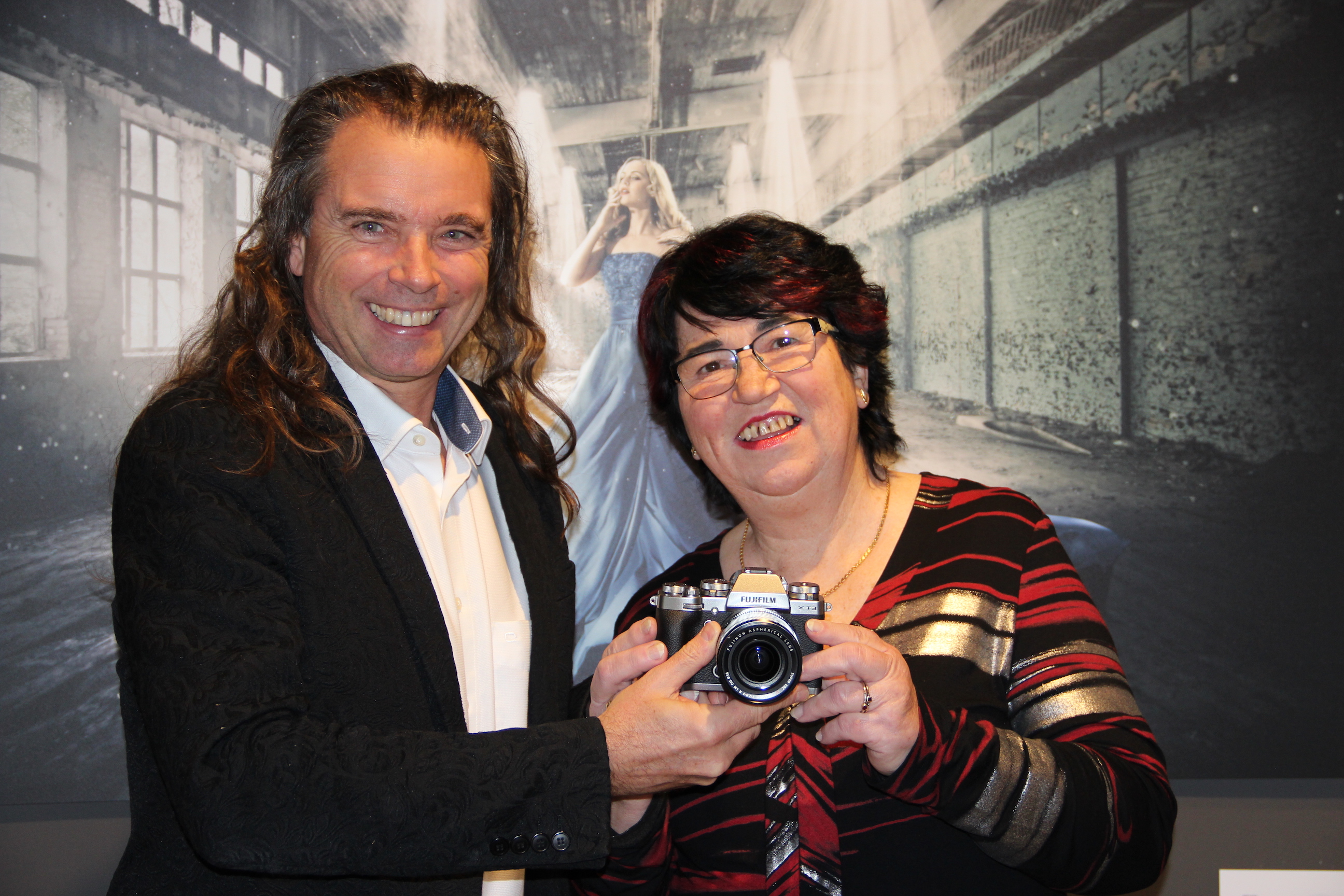 TRIERENBERG SUPER CIRCUIT 2020
The new quintessence book 2000-2020 is ready to order!
...more here